Mission Statement
We will design a conversation piece or display, which you, your family and friends can enjoy forever. Yes! We just stopped time. Now, generations not yet born can enjoy what you had hidden in a box. That's the beauty and reason for framing something. 3-D or flat, it doesn't matter. That is what we do.
---
The Creative Play
Our Humble Story
I, Lonnie Voss, President of the Creative Play, would like to thank you for visiting our site and welcome you to come visit us here in Costa Mesa, California – part of beautiful Orange County. If you don't live nearby you can mail us the items you'd like to have framed.

We are a sports memorabilia store and a custom picture framing store, all in one. Truly a one-of-a-kind store. We have been in business for 30 years and we're here to serve you. From custom frames to display boxes, we make the best! We work with many athletes in and out of the store.
We are friendly and we like our customers to make themselves at home. We also have a little dog named Isabella to greet you at the door. I also would like to invite you to visit my wife Patricia's full-service VOSS SALON right next door.

So call us, email us, fax us or just stop on in and take a look. We are here to greet you and help you with any questions you might have. We also offer gift certificates for both The Creative Play and Voss Salon.

Thanks for visiting, Lonnie
Meet The Team
We welcome you to come visit our store. Have some fun spinning our baseball wheel. Get some framing ideas..Buy some sports cards, packs or boxes. Lets play!!
Lonnie Voss
President
Raul Bautista
General Manager
Patricia Voss
Voss Salon
25 Years at Voss Salon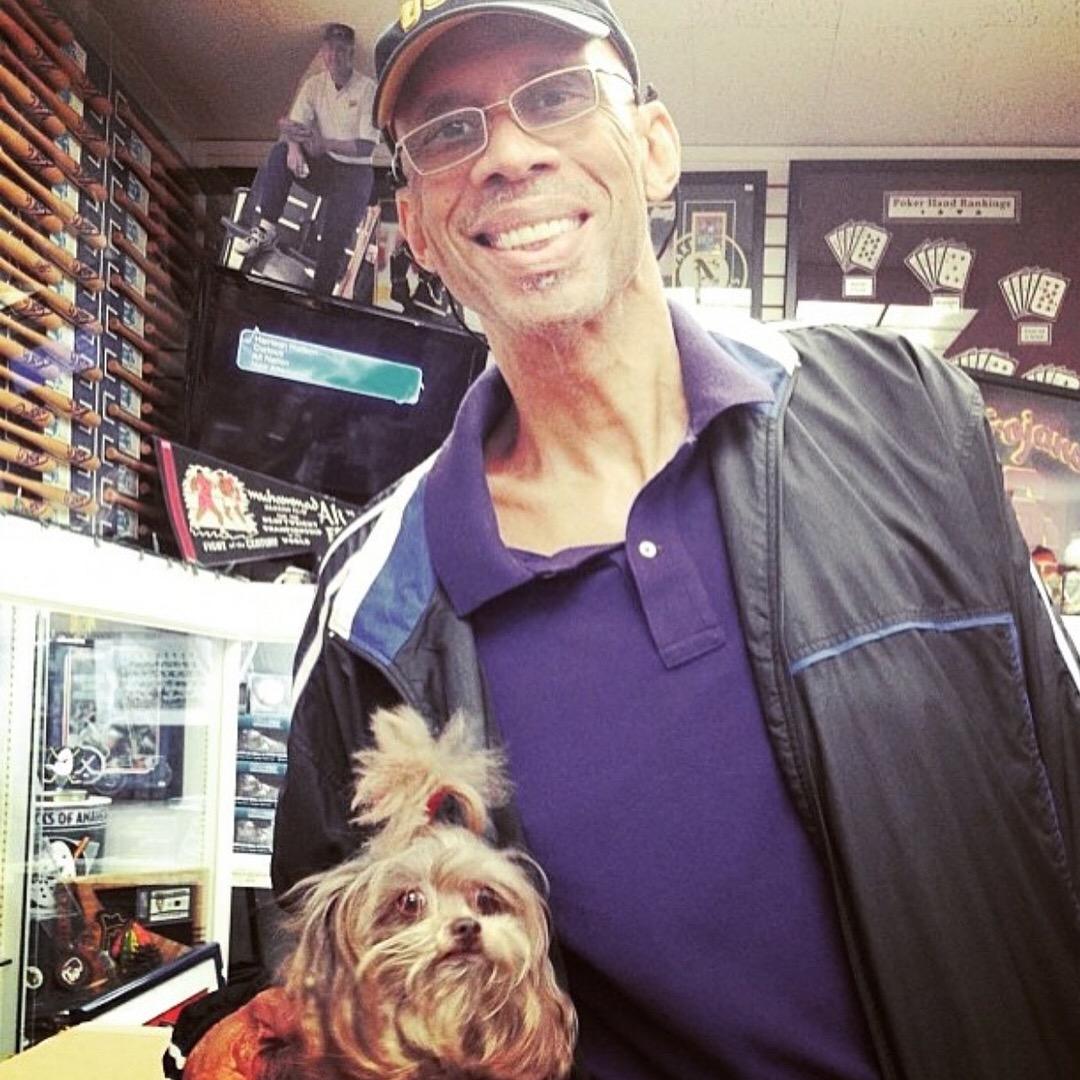 Bella
Bella has friends in high places!
14 years old & loves greeting our customers
Offical Mascot of The Creative Play
© 2023 The Creative Play. Website designed and maintained by Island Web Designs